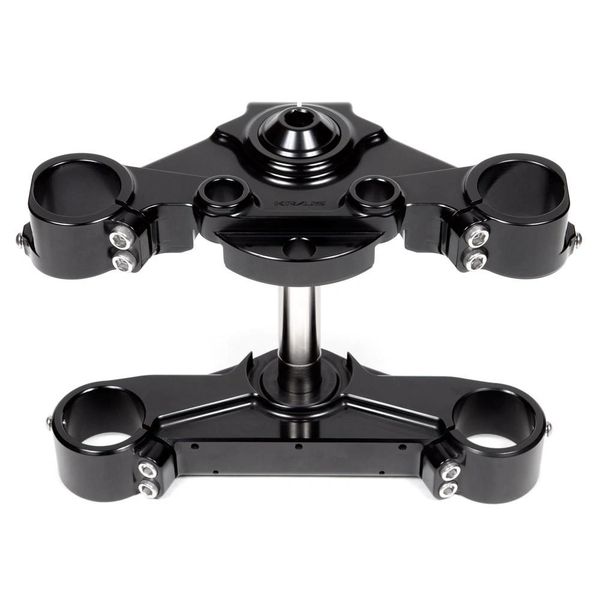 S T Touring Triple Trees
KRAUS 7 Degree Touring Triple Trees are designed with a perfect offset to improve performance and handling when running Race Tech or Ohlins Inverted forks and a 21" or 23" wheel on your touring bike.

KRAUS Triple Trees are the foundation of a solid suspension and are the strongest available for the application.

All KRAUS Triple Trees are machined from solid billet, and are designed with a proprietary geometry tweak to tighten up and improve the performance and handling of your machine.

Substantial, well designed, engineered and strong these are the best triple trees available, anywhere. Available finishes include: Polished, Raw or Black Anodized.

KRAUS Touring Triple Tree Packages come complete with stem and all necessary hardware and parts to bolt up to your FLH/ FLT.

Fits Harley Davidson Road Glide (FLT's) and Street Glides (FLH's)
Uses standard OEM stock fitment neck bearings
Options for 50mm top clamp, 54mm bottom clamp, or 50mm top clamp, 55mm bottom clamp.