Beringer 4 Piston Harley Axial Caliper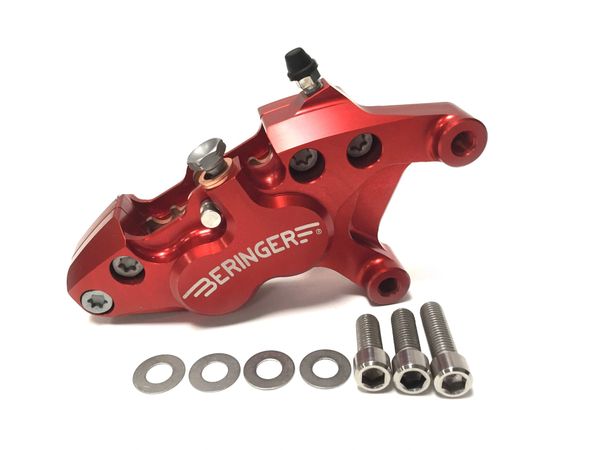 Beringer 4 Piston Harley Axial Caliper
Beringer Axial Brake Calipers are direct bolt on stock replacement for Harley-Davidsons.  
Through innovative technical solutions, they have the advantage of responding quickly and thus provide outstanding braking feeling. 
BERINGER calipers are designed to mount directly on the fork, without any adaptive bracket.
They are equipped with lower stop for pads, which allow an automatic and safe repositioning of the pads during their replacement.
The calipers are available in the 12 colors that BERINGER offers (standard: Black).
Weight (approx.): 950g with pads.