FM Fly Moto Style Bars for Stock Harley Hand Controls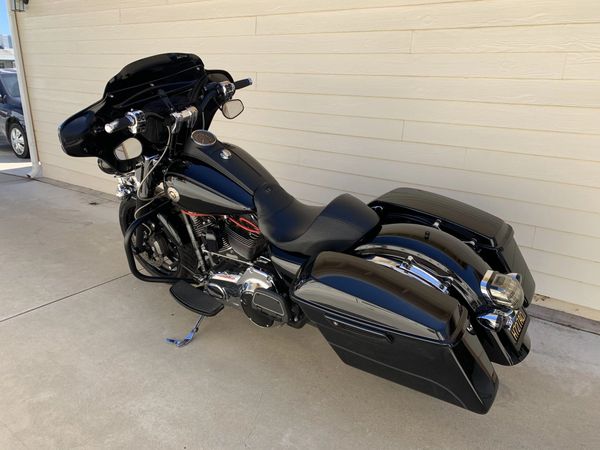 FM Fly Moto Style Bars for Stock Harley Hand Controls
1-1/8" Moto Bars for use with Stock Harley Hand Controls
These moto style bars feature the typical 1-1/8" riser clamping area but taper down to 1" to accommodate stock Harley hand controls and feature the ability to run Throttle By Wire (TBW). They are pre-slotted for internal wiring.  Bars are 32" wide, pullback is 3" and rise is 2.5"
These bars work with Kraus 1-1/8" Isolated Risers.
We do our own machining operation on these bars so that they are compatible with the wiring slot of our Isolated Risers. 
Throttle By Wire ready FLYBYWIRE
If you plan to run stock 2014 up switch housings with these bars you will need to change your master cylinder and clutch perch clamps to early model clamps Harley OEM part #45044-96A  
Colors other than black may be special order with a lead time of 1 week.
These bars are anodized which is susceptible to color fade when exposed to sun-light, we recommend silver or black colors for the best longevity.