Ohlins Drop In Cartridge Kit For FLH/FLT Touring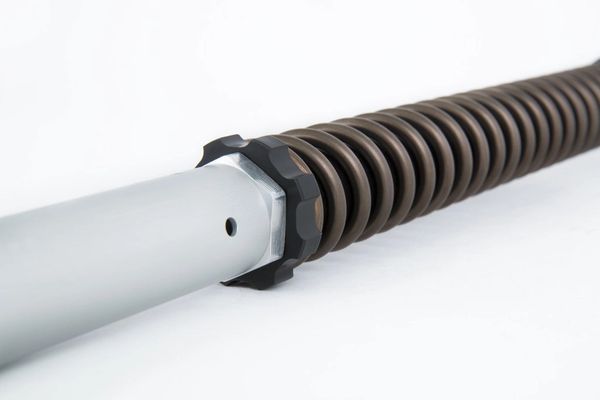 Ohlins Drop In Cartridge Kit For FLH/FLT Touring
The Öhlins FKC 100 series Fork Cartridge Kit introduces Öhlins advanced suspension technology to the front forks of the popular line of Harley Davidson FLH/FLT Touring Baggers. The new high-end front fork cartridge damping system vastly improves performance, comfort and vehicle control for the Harley-Davidson front forks. Built on the race-proven Öhlins NIX technology, each fork leg features an 8 mm steel shaft, an aluminum damper tube and 25 mm pistons. To maximize the damping performance available in confines of a fork leg, compression and rebound damping are separated between the legs. Also, we did away with the hassle of external adjusters. Just install – it's easy – and enjoy! Of course, optional spring rates are available for individual rider weights, preferences and use of the bike. Whatever your needs are, you'll be surprised by how your bike can be transformed.
Springs are included.
Please, select year variant to ensure proper fitment! 
!!!Will not fit Road King CVO 2014!!!