Touring Rear Radial Caliper Mount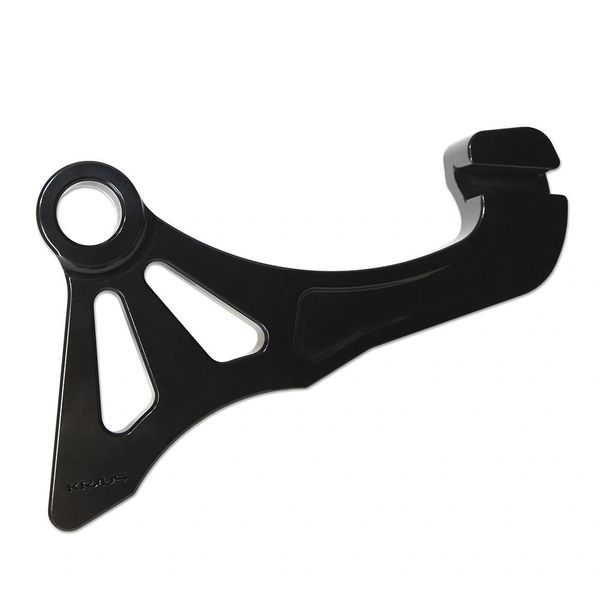 Touring Rear Radial Caliper Mount
The KRAUS Touring Rear Radial Caliper Mount is machined out of billet aluminum and allows you to run a single 108mm radial caliper on the rear of your Touring bike. It looks great and will complement any bikes style.
This mount will allow fitment of commonly found 108mm style radial calipers and will allow up to a 300mm Rotor Size.
You want to enhance your machine by adding radial brake type braking power and a distinctive look - using quality parts? KRAUS has your solution right here, the KRAUS Touring Rear Radial Caliper Adapter.
Offered in 25mm axle diameter.
For all touring models 2000-2019
Caliper spacers may be needed to space off your caliper to the appropriate height depending on your rotor size.