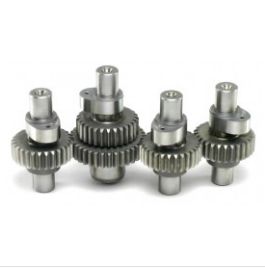 Red Shift® 505XL Cams
OVERVIEW
505XL:
 Performance cams for 61-74" Iron Sportster® engines (can also be configured for XR1000 engines). Compliments ported heads, increased compression, high flow carb and exhaust. Extra-wide powerband with great dynamics.
#413-710 Red Shift® 505XL Cams for 1957-1985 Iron Sportster® Engines, On Your Cores 
In compliance with ARB emissions laws, this product is not sold or shipped to California.