Red Shift® 575 Cams for 2007-2017 Twin Cam® Engines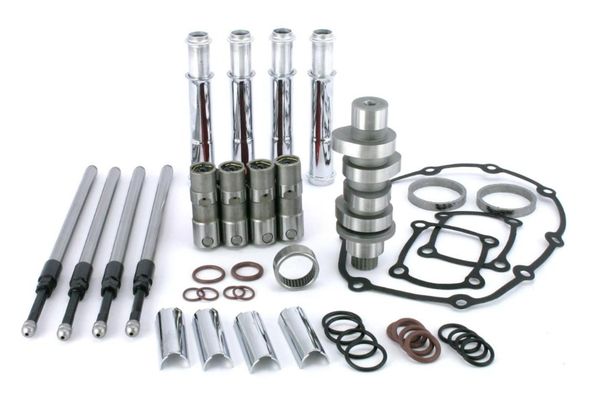 Red Shift® 575 Cams for 2007-2017 Twin Cam® Engines
OVERVIEW
575-HS:
 he Red Shift 575 is a favorite with engine builders, since it can be used in many late model Twin Cam® builds with 7mm valves and factory beehive springs. The RS575 was designed specifically for the OEM beehive spring (18245-02) that's used in all standard Twin Cams® from 2005 on (excluding all CVO models). The proprietary profile design ensures maximum valve train acceleration, which gives the rider a very free-revving experience that begs for more throttle. This is a great cam if you need a bolt-in now, but plan on upgrading the heads and compression in the future. However this cam is most impressive when used with high flowing heads, 10.5:1 compression, yielding a superior balanced torque and horsepower curve. As long as the valve train is light, this is one of the most powerful cams on the market for a Twin Cam® engine. 
These cams require adjustable pushrods.
In compliance with ARB emissions laws, this product is not sold or shipped to California.