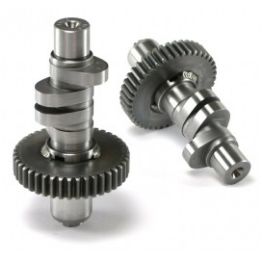 Red Shift® 626V2 Cams
OVERVIEW
626V2:
 Torque cam for big bore/stroker engines, shifts optimum power to lower RPM range (2,200-5,500). Excellent choice for larger displacement engines in heavier bikes that will be operated at moderate RPM's. Case clearancing and hydraulic limiters required.
#413-427 Red Shift® 626V2 EVO Big Twin Cam for 1984-1999 Models  
In compliance with ARB emissions laws, this product is not sold or shipped to California.